Management Information System (MIS) Support Service
Management Information System (MIS) Support Service
Comprehensive customer-focused support and high-quality training to maximise the benefits of RM Integris G2.
Our experienced RM accredited specialists will provide dedicated support for all system modules, including:
Core MIS – basic operation including adding pupils and creating classes.
Attendance – recording of pupil-level attendance information.
Assessment – creation of assessment templates and recording of non-statutory assessment and target setting information for pupils.
Statutory assessment – recording statutory assessment information about KS1 pupils and importing statutory assessment information for other key stages.
Statutory returns – the MIS team works closely with the education data management team.
Import/export of pupils – use of the common transfer file (CTF) to import pupils into the MIS and to export pupils when they leave the school.
End-of-year process – preparing the MIS for use in the new school year, moving pupils between year groups and taking cohorts off-roll.
Report writing – writing ad hoc reports to extract data from the MIS.
Markbooks – support for LBBD assessment markbooks and producing new markbooks in light of changes to school requirements.
Report writing service – where generic reports are identified that are needed by several schools, for example to support statutory or LA returns, the MIS team will write and distribute reports to all client schools as necessary.
An extensive training programme covering the following essential elements will enable staff to utilise the system to its full potential with confidence:
System administration and navigation using advanced features.
Processes for the start and end of the academic year, from enrolling new pupils to rolling the system forward in preparation for the next.
Completing statutory returns including pupil census, school workforce and primary teacher assessment.
Using new markbooks and getting the most from the assessment module to analyse pupil outcomes.
Effective use of the behaviour module and pupil tracking for SENCOs/inclusion coordinators with insightful data analysis.
Pricing
£3,095
Additional bespoke training is also available on request.
Simon Davies, School Performance and MIS Support Manager
To discuss your requirements, contact: Simon Davies, School Performance and MIS Support Manager, on 07866 912 849 or simon.davies@bdsip.co.uk
How we can help your school
School Improvement
The school improvement partner programme supports and challenges your school to continually develop its practice, building the highest standards of leadership and management expertise to deliver the very best outcomes for all.
SEND & Inclusion
Our SEND & inclusion team includes leading experts in autism, SEMH, behaviour management and language and communication. We have experts who have led inclusion in primary, secondary, and special school settings, as well as additional resource provision in mainstream schools. 
Careers Support
Our careers support program supports young people to make positive, informed and aspirational choices about their futures with high-quality, expert careers advice.
No Results Found
The page you requested could not be found. Try refining your search, or use the navigation above to locate the post.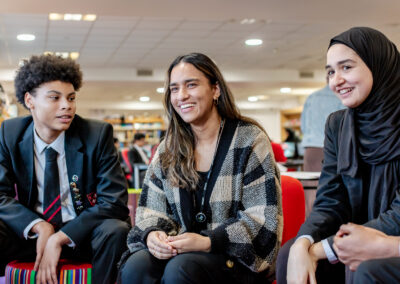 Results day is the time of knowing your actual A level or BTEC results and if you have applied to university for an undergraduate course, you will know if you have satisfied the conditional offer based on your final exam results. The ... Read more