Governor Advice, Support and Clerking
Governor Advice, Support and Clerking
In addition to effective administration and strategic advice we can allocate a skilled and trained clerk who will prepare agendas for governing board meetings, coordinate briefing reports, support and minute the full board meetings, monitor the board membership, governors' skill sets and attendance, provide advice on statutory matters and maintain governing board data.
Our skilled clerks will ensure that your governing body is fulfilling all statutory duties and complying with regulations. Information will be sent to governing bodies at least seven days in advance of meetings.
We also have a strong track record in supporting schools and governing boards which need to improve
in order to become 'good' or 'outstanding'.
Pricing
Governor advice and support: £750 Governor advice, support and clerking (up to four meetings): £1,950. Governor advice, support and clerking with governor training (bundle package): £2,750
We can provide a range of additional clerking support and advice, bespoke to the needs of your school.
Please contact us to discuss your requirements.
Jackie Day, Governor Services Manager
To discuss your requirements, contact: Jackie Day, Governor Services Manager, on 07866 912 860 or jackie.day@bdsip.co.uk
How we can help your school
School Improvement
The school improvement partner programme supports and challenges your school to continually develop its practice, building the highest standards of leadership and management expertise to deliver the very best outcomes for all.
SEND & Inclusion
Our SEND & inclusion team includes leading experts in autism, SEMH, behaviour management and language and communication. We have experts who have led inclusion in primary, secondary, and special school settings, as well as additional resource provision in mainstream schools. 
Careers Support
Our careers support program supports young people to make positive, informed and aspirational choices about their futures with high-quality, expert careers advice.
No Results Found
The page you requested could not be found. Try refining your search, or use the navigation above to locate the post.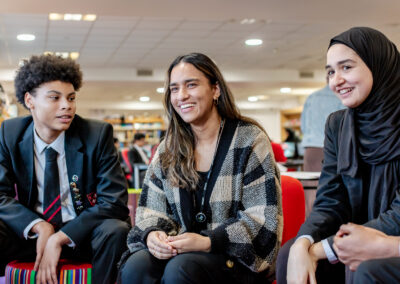 Results day is the time of knowing your actual A level or BTEC results and if you have applied to university for an undergraduate course, you will know if you have satisfied the conditional offer based on your final exam results. The ... Read more