Education Data Management
Education Data Management
Supporting schools to manage data effectively and providing insightful analysis for school improvement.
Our service will ensure your school is utilising its powerful data management systems to their full potential, saving you time and effort. We will provide you with early access to good quality, insightful data, helping you to identify and address strengths and weaknesses both at pupil and school level.
Our team of education data specialists, who have more than 30 years' experience, will:
Coordinate statutory DfE returns, including termly pupil census, annual school workforce census and primary attainment data collections.
Run briefings throughout the year to share new developments from DfE, BDSIP and Local Authority (LA) colleagues and highlight good practice.
Provide comprehensive guidance and advice during all data collection exercises, with detailed documentation and helpdesk-style support.
Source missing benchmark and pupil level data such as regional or national performance, UPNs, prior attainment and contextual information.
Offer advice on the use and interpretation of statistical data including attainment, absence and exclusions.
Provide access to leading education data analysis software: FFT Aspire (including Pupil Tracking Module), Perspective Lite and Nova Reports.
Send destination schools early prior attainment data for transferring pupils, for example year 6 to year 7.
Provide early access to robust provisional data through summary reports and real-time dashboards, enabling schools to evaluate performance and act quickly.
Support schools during Ofsted inspections (e.g. analysing and supplying data at short notice).
Share trend summaries for headline attainment measures with schools, LA, regional and national benchmarks (where a data sharing agreement is in place to meet GDPR requirements).
Pricing
£ 3,845 – £4,550 depending on cohort size.
Further analysis and support, tailored specifically for your school, are available on request.
Simon Davies, School Performance and MIS Support Manager
To discuss your requirements, contact: Simon Davies, School Performance and MIS Support Manager, on 07866 912 849 or simon.davies@bdsip.co.uk
How we can help your school
School Improvement
The school improvement partner programme supports and challenges your school to continually develop its practice, building the highest standards of leadership and management expertise to deliver the very best outcomes for all.
SEND & Inclusion
Our SEND & inclusion team includes leading experts in autism, SEMH, behaviour management and language and communication. We have experts who have led inclusion in primary, secondary, and special school settings, as well as additional resource provision in mainstream schools. 
Careers Support
Our careers support program supports young people to make positive, informed and aspirational choices about their futures with high-quality, expert careers advice.
No Results Found
The page you requested could not be found. Try refining your search, or use the navigation above to locate the post.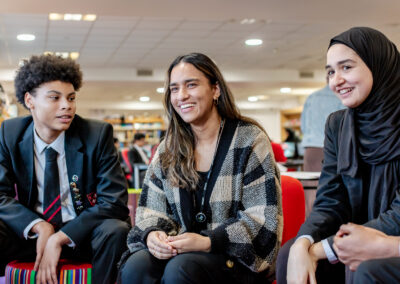 Results day is the time of knowing your actual A level or BTEC results and if you have applied to university for an undergraduate course, you will know if you have satisfied the conditional offer based on your final exam results. The ... Read more