Employee Assistance Programme (EAP) by Education Support
Employee Assistance Programme (EAP) by Education Support
Education Support are a UK charity who aim to support the mental health and wellbeing of education staff (teaching and non-teaching) in schools, colleges and universities. As well as a selection of free support resources on their website and an emergency telephone helpline for use in a mental health crisis, they also offer a comprehensive EAP which includes:
Confidential emotional support and counselling available 24 hours a day, 365 days a year via telephone.
Up to six sessions of face-to-face or telephone counselling.
Access to online Cognitive Behavioural Therapy (CBT).
Management consultation to support those responsible for managing others.
Specialist information on work-life balance.
Financial and legal information.
Information on local services such as elder care and childcare.
How we can help your school
School Improvement
The school improvement partner programme supports and challenges your school to continually develop its practice, building the highest standards of leadership and management expertise to deliver the very best outcomes for all.
SEND & Inclusion
Our SEND & inclusion team includes leading experts in autism, SEMH, behaviour management and language and communication. We have experts who have led inclusion in primary, secondary, and special school settings, as well as additional resource provision in mainstream schools. 
Careers Support
Our careers support program supports young people to make positive, informed and aspirational choices about their futures with high-quality, expert careers advice.
No Results Found
The page you requested could not be found. Try refining your search, or use the navigation above to locate the post.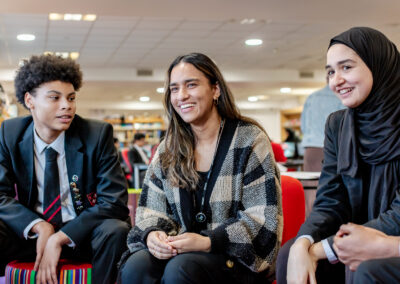 Results day is the time of knowing your actual A level or BTEC results and if you have applied to university for an undergraduate course, you will know if you have satisfied the conditional offer based on your final exam results. The ... Read more